THE POETRY PLACE

Poetry by Sally Chambers
All photographs on this page are courtesy of Deborah Sandidge
Wave Walkers

Would that I could walk the wave
And calm the stormy sea
Would that I could be so brave
To search and find the key
I listen for the still small voice
And cast my doubt away
Making faith my only choice
I trust in Him and pray

Together, hand in hand we walk
Through life's uncertainty
I'm grateful, Lord--you are my Rock
The Light that bids me see
That all around is solid ground
When you are leading me

Mystic

Follow Me.
I glide away on silvered feet
In golden dusk
Filtered through the sand and dust
Blown across deserts barren of green
Glittering in wet worlds of majestic
Rain filled kingdoms of reflected fire
Unutterable whispers of gentle color
Borne untouched by velvet wings
I follow You

Follow Me.
I reach with gilded, up stretched arms
Warmed in sunset
Washed by tide's eternal feathered froth
Falling through waves of solar wind
Soaring sailing splintered into joy
Tumbling ever upward, warmed, loved
Sated, quenched, filled by Spirit secrets
Shared in musical wordless voices
I follow You

Held

Rolls in the great unending tide
moon-tugged
Rolls on the rain-bruised cloud
wind-tossed
Rolls over the desert tumbleweed
gravity-gripped
And what O Lord of man

Tugged tossed yet gripped in
Love revealed
Held in Power unconcealed
O Lord my God
You are
I AM

Revealed

Hidden deep beneath dark hair,
Lies snowy silver everywhere.
Under makeup just applied,


Tiny wrinkles there abide.

But God looks not upon the face,
He looks to see His dear Son's grace.
He looks upon my inward part,  
Gazing deep into my heart.


Ageless we are, in our Father's eyes,
In Jesus, we love and live and rise.

"But the LORD said to Samuel, 'Do not look at his appearance or at his physical stature, because I have refused him. For the LORD does not see as man sees; for man looks at the outward appearance, but the LORD looks at the heart'" (1 Samuel 16:7 NKJV).

"Indeed, You have made my days as handbreadths, And my age is as nothing before You; Certainly every man at his best state is but vapor" (Psalm 39:5 NKJV).
Sifting Time
Centuries sift through God's loving fingers
Time and souls – unbound
Soft silent dimension lingers
His love endless – profound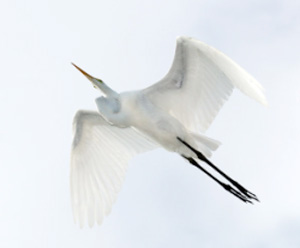 The Dimension of Wait
There is a dimension inside time called Wait
Where silence beckons from outside the gate
Where shadows bend beneath the sun
Where seconds and minutes, skip and run
Where breaths are but zephyrs out to play
And heartbeats are ticks of time gone astray
A place where patience whispers, Not Long
And Now stamps her foot loud and strong
Wait is the lengthening curve of my day
When Spirit says hope in faith and pray