Here are some personal notes I've added about my progress on publication of The Stonekeepers.
Many of you know that I've been working on this novel for a long time. Lots of things got in the way--like life in general and another novel that I'll think about submitting after this one flies.
I can't begin to tell you how many times I've come close to just whispering, "Okay, Lord, I guess I've been reading you wrong," and giving up. But just as many times as I've been tempted to turn away, encouragement has come and no way could I give up. How could I when His whispers to me were to hang on. Wait. Pray. Trust . . . and yes, hope.
As I prayed in this New Year, 2014, I sensed our heavenly Father's hand on me like never before. And there are dozens little stories in that statement from then till now. :-)
Like a New Year's goal, not a resolution, and a bold submission to the acquisitions editor for Elk Lake Publishing (on my birthday, Jan. 7th), and an agreement that Elk Lake wanted to publish The Stonekeepers (on Jan. 25th) resulting in a contract in February, all in less than two months. I'm still having occasional outbreaks of goose bumps and consistent bouts of thankfulness!
A good-news update!
The Stonekeepers was released on May 7, 2015.. I'm thrilled at the reception it has received. And some of the hard, but fun, work of helping to market it is underway. There have been online interviews of myself, and the main character, Lexi, and more are planned. A book signing is in the works for mid August!
Here's a photo of the front and back cover.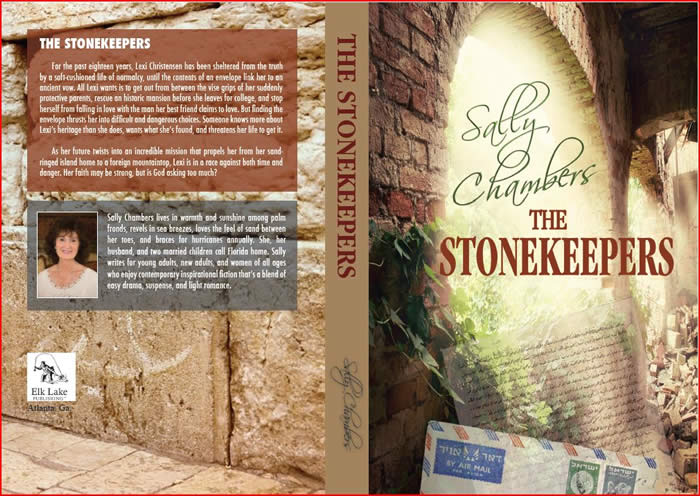 ONE VERY HAPPY AUTHOR!